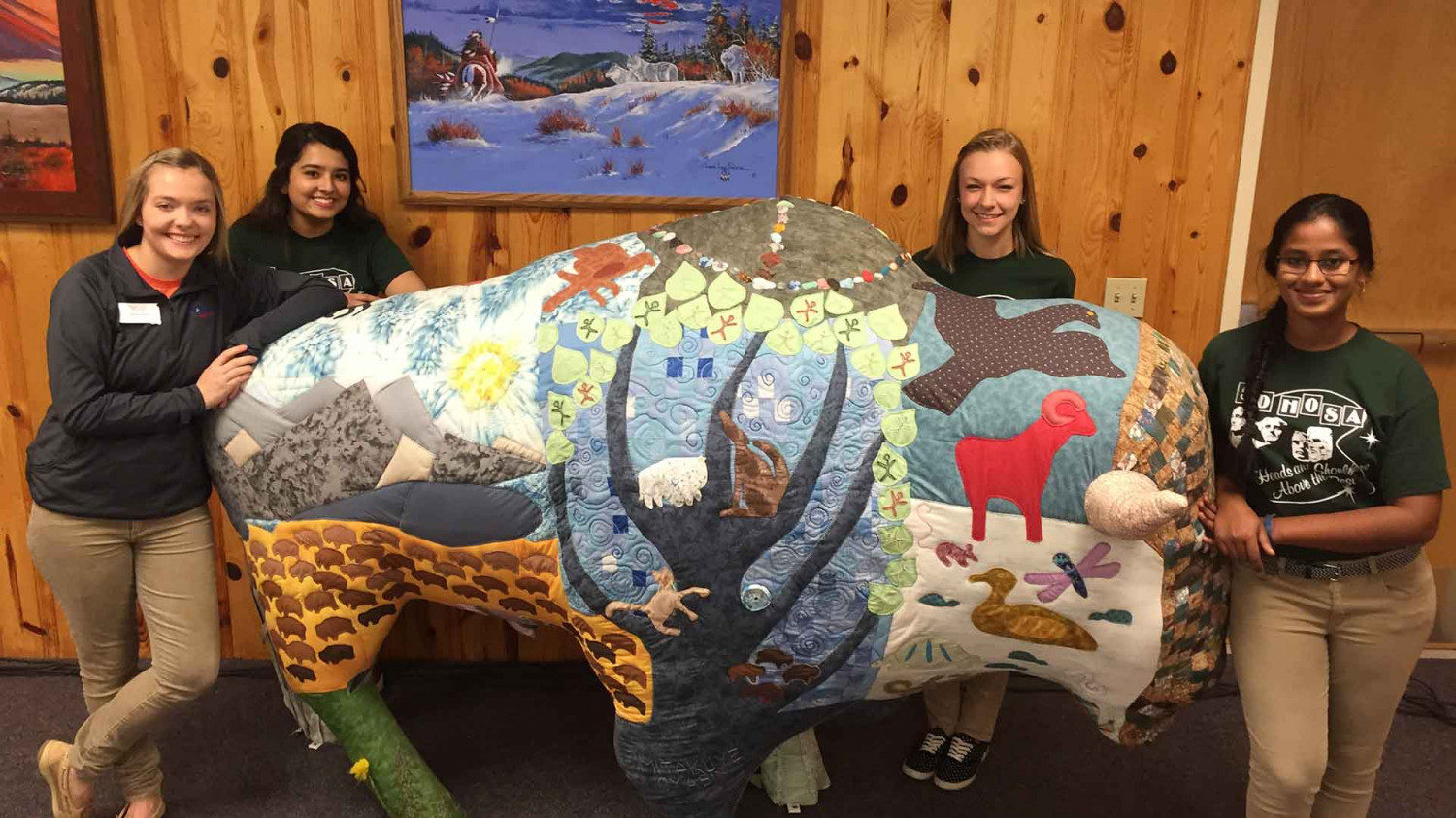 Fall Leadership LAUNCH Academy
---
"Perfection is what you're striving for, but perfection is an impossibility. However, striving for perfection is not an impossibility. Do the best you can under the conditions that exist. That is what counts." -John Wooden
State Officers reflect on their experiences at SD HOSA Fall LAUNCH
WEST LAUNCH-Rapid City (27 attendees)
The West Fall Leadership Academy took place at the Rapid City Black Hills State University Campus. You could tell everyone was having a great time just by looking around the room. The many amazing speakers taught everyone so much valuable information and inspired many, including me. The morning started off with a lesson on the Clifton Strengths Finders personality test. I, personally, thought the whole personality test was the coolest thing ever. My strengths all made so much sense to me. After listening to the speaker, Michelle May, it is easy to see knowing your strengths can help you in the long run. After lunch, we rotated between presentations in Epidemiology and Family Medicine (these presentations were the coolest) and learning skills in physical therapy and clinical nursing. I had a wonderful time meeting so many fun people and learning so much.

EAST LAUNCH-Vermillion (125 attendees)
My experience at USD's Fall Launch Academy was extraordinary. My day started with collaborative problem-solving with HOSA board members from surrounding chapters. I met motivated individuals and discussed potential solutions for Medical School success. Next, I rotated amongst different learning activities, such as a physical therapy session, blood type testing in the lab, and predicting patient diseases through a scavenger hunt. Overall, I learned what it takes to be a medical leader in our world today, and I hope to better pursue whichever career I choose with the utmost importance.

CENTRAL LAUNCH-Huron (70 attendees)
On Monday, November 7th HOSA students had the opportunity to attend a Fall Leadership Academy in Huron, SD with surrounding area schools. Members spent the morning learning about their personality types, how they affect their day-to-day life, and how to use them to their advantage. Then in the afternoon students participated in many hands-on activities from different sides of health care. Such as, learning how to give an IM injection, how to control bleeding with pressure and a tourniquet, dental skills like giving a mouth impression, and how to tape an ankle. Students will then have the opportunity to compete in these clinical skills at State HOSA happening in March, so it was a very educational experience for all attendees.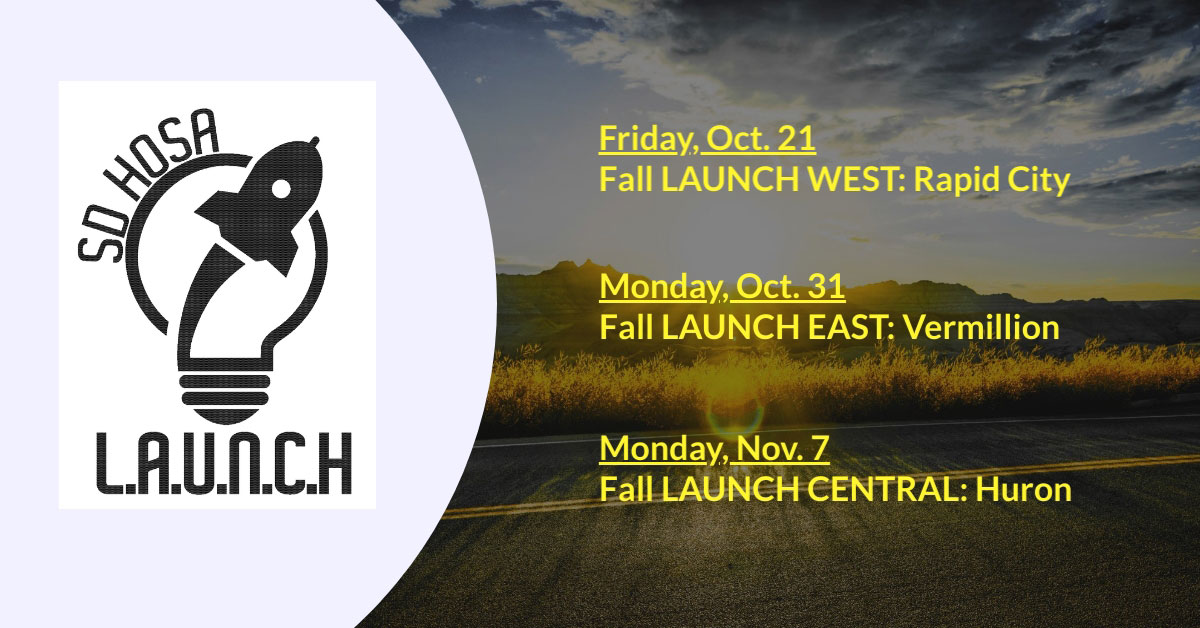 Snapshot
Agenda (Click Here)
8:00am: Welcome to the Show!
8:30am: Opening and Welcome
8:45am: Leadership Training (Students)
8:45am: Advisors 411 with Brock
11:30am: Lunch
12:15pm:Breakouts/Skills
3:45pm: Buh-bye
Academy Registration Fee
$15
Advertise the Academy in your school
Register interested members via HOSA's online system
Collect $20 conference registration
Send conference registration to SD HOSA State office